Kings Urbanos


Buenos Aires, Argentina
2019/2020
Kings Urbanos es un proyecto para Sony Music Argentina dirigido por Ginza Films.
Es una serie de contenidos para Youtube, Instagram y Spotify acerca de los nuevos géneros urbanos.
La estética del proyecto está definida por lo urbano, los discos y el barrio.
Utilizamos varias tipografías para mostrar las distintas voces de manera dinámica. Generamos un sistema gráfico inspirado en los stickers que vienen en los discos y utilizamos una paleta de colores que hace referencia al estilo "Bling Bling".
Kings Urbanos is a project for Sony Music Argentina directed by Ginza Films. It's a series of Youtube, Instagram and Spotify contents about new urban genres.
The esthetic of the project is defined by the urban life, the records and the neighborhood.
We used a couple of typographies to show the different voices in a dynamic way. We generated a graphic system inspired by the stickers on the records and We used a color palette that comes from the "Bling Bling" style.
Cliente / Client: Sony Music Argentina
Dirección / Direction:
Ginza Films
Diseño Gráfico / Graphic Design: Kinoto Studio
Edición / Editing: Rodrigo Bao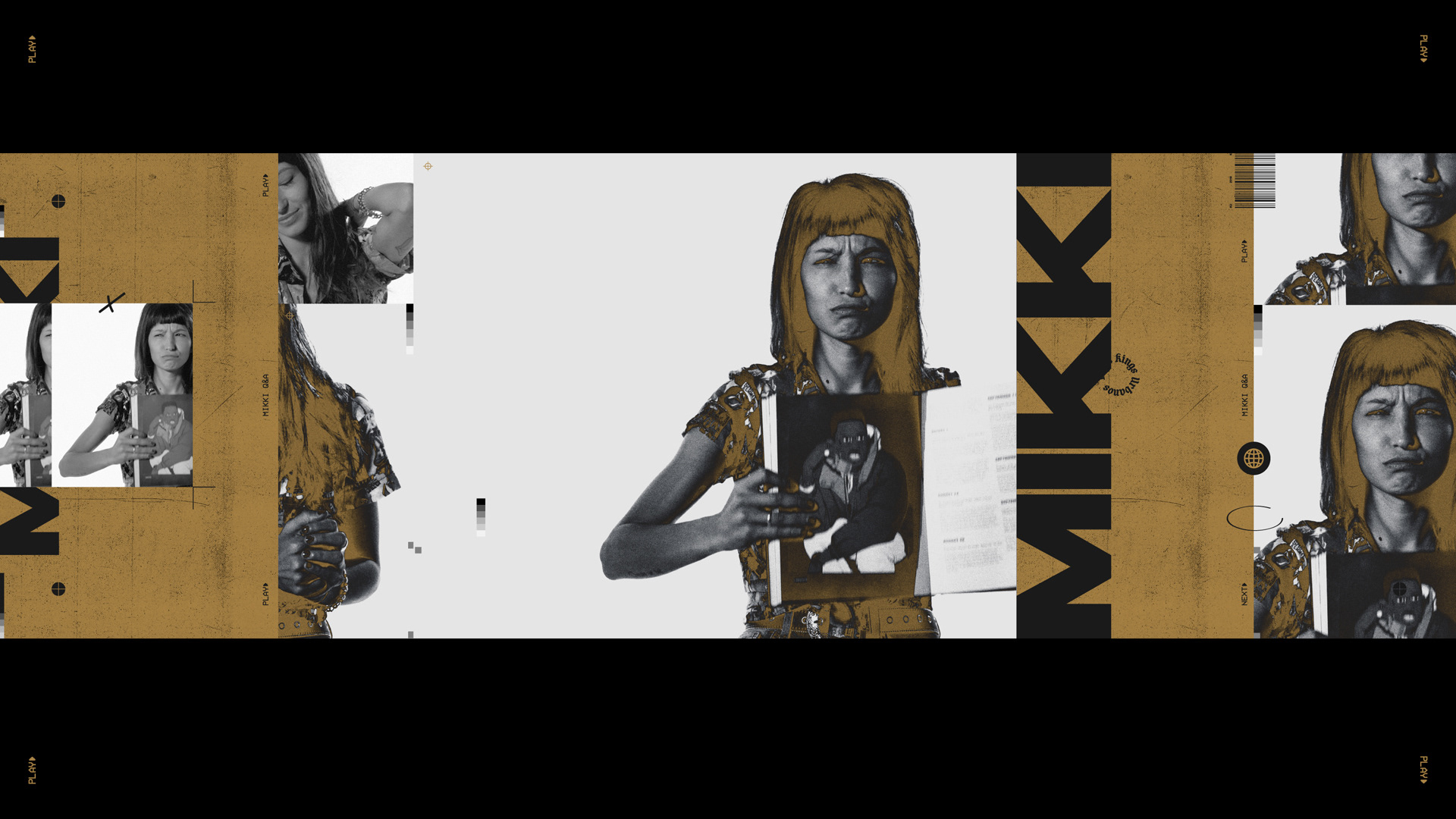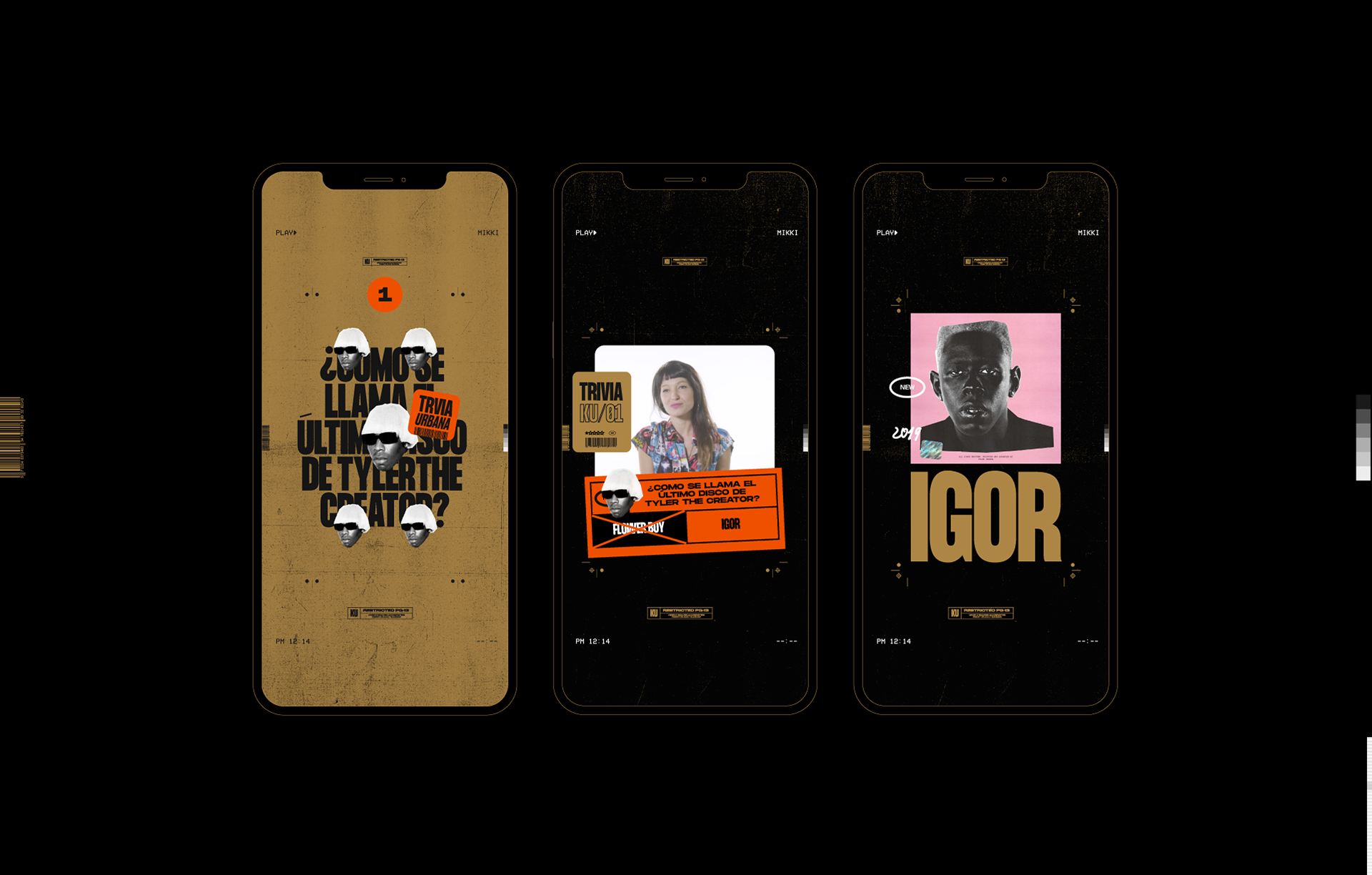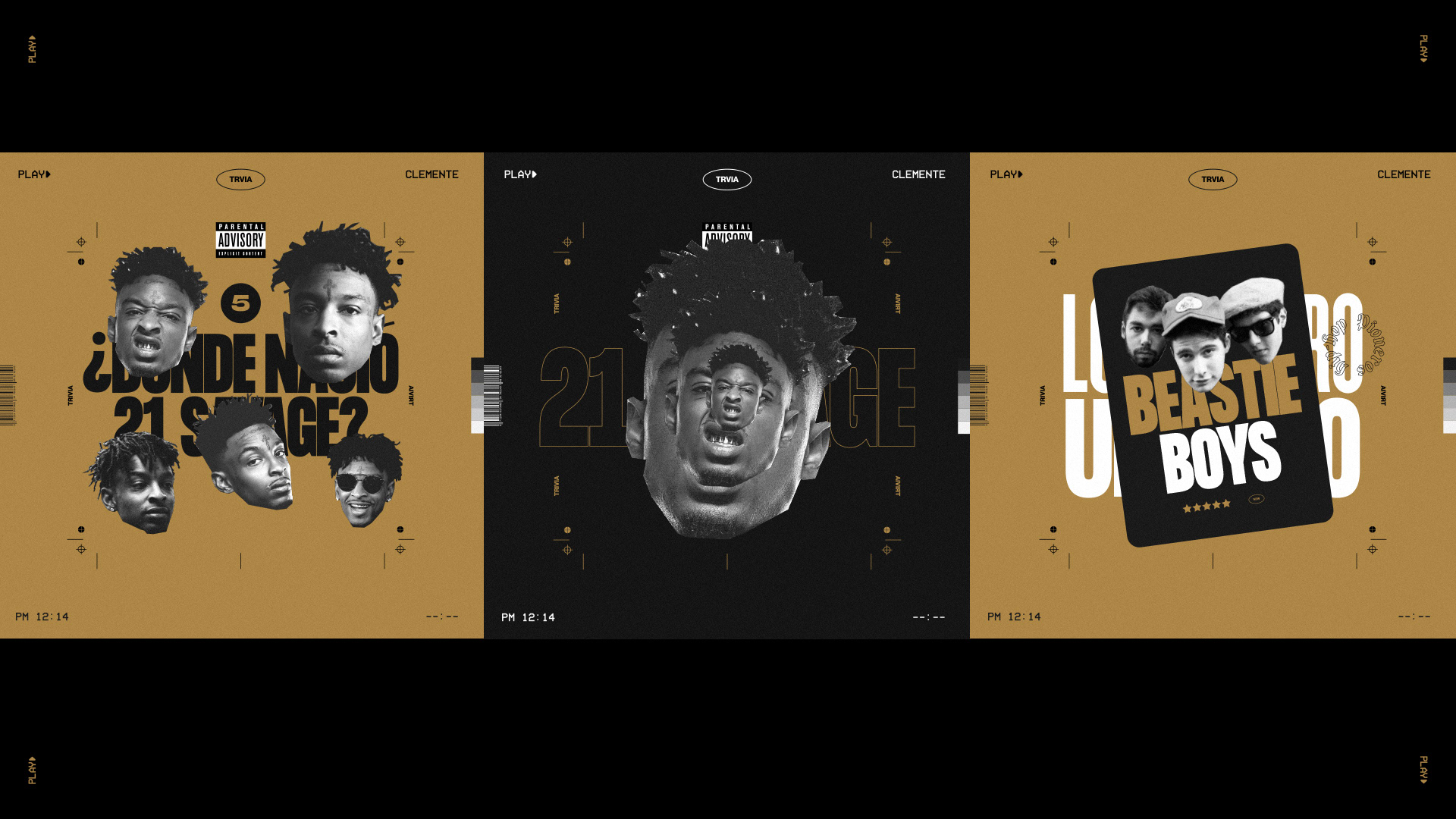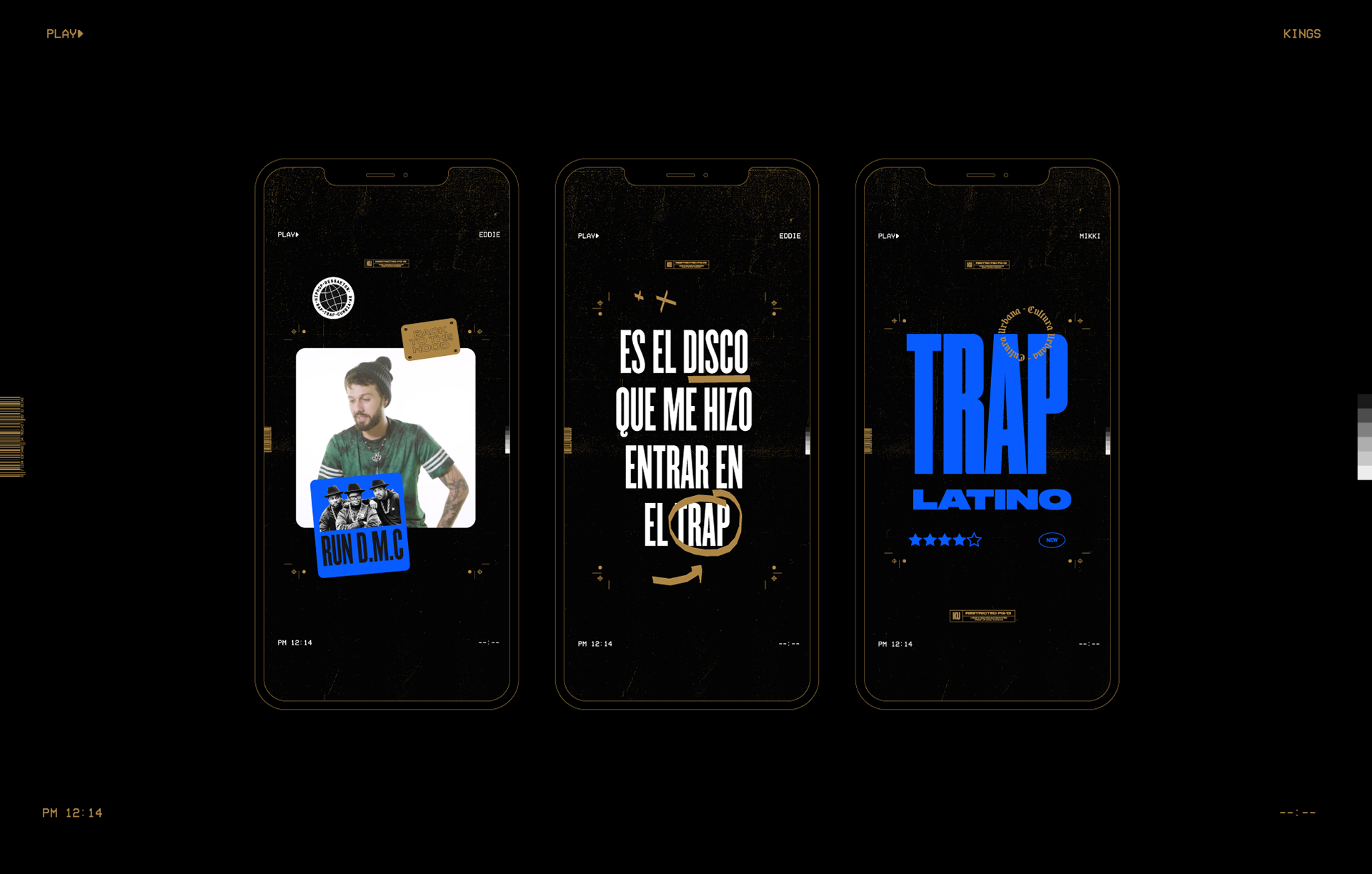 ---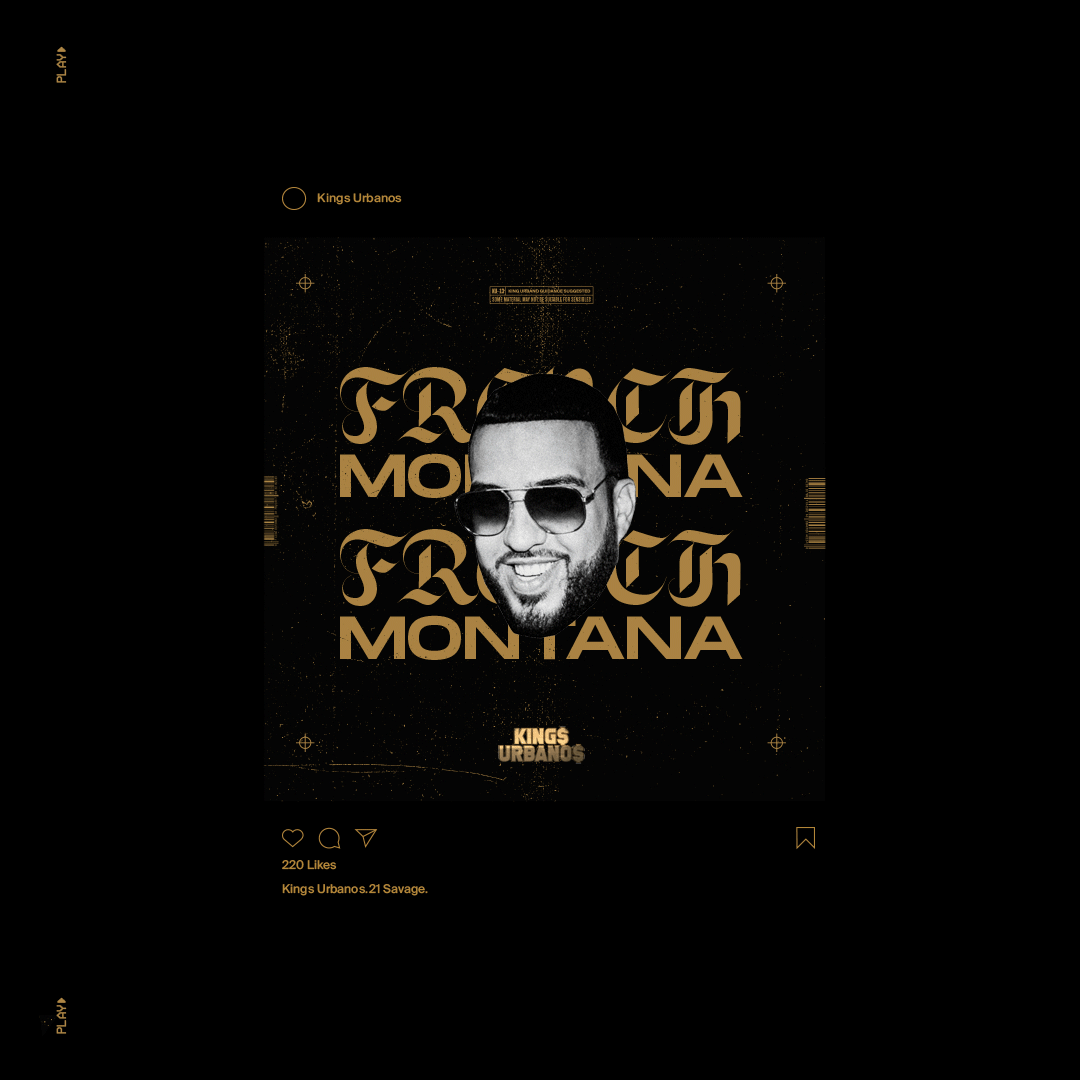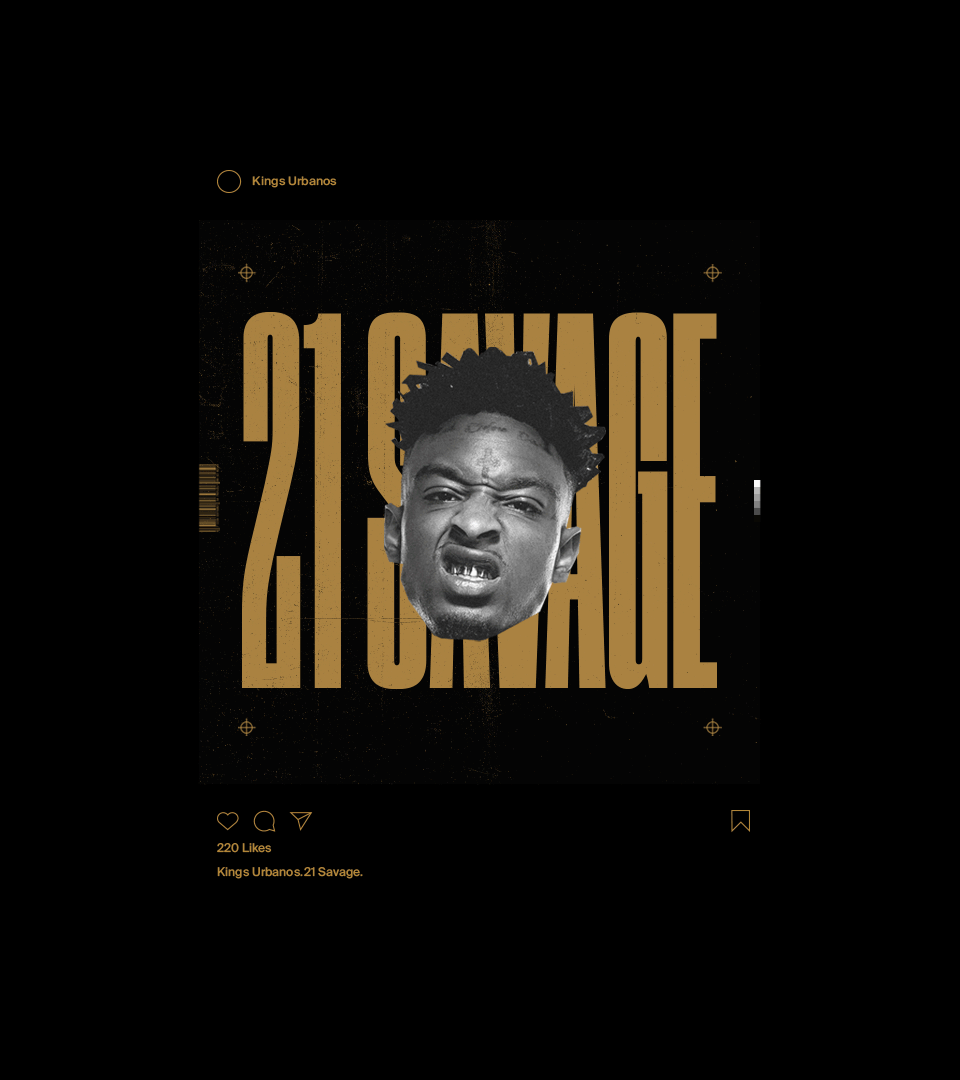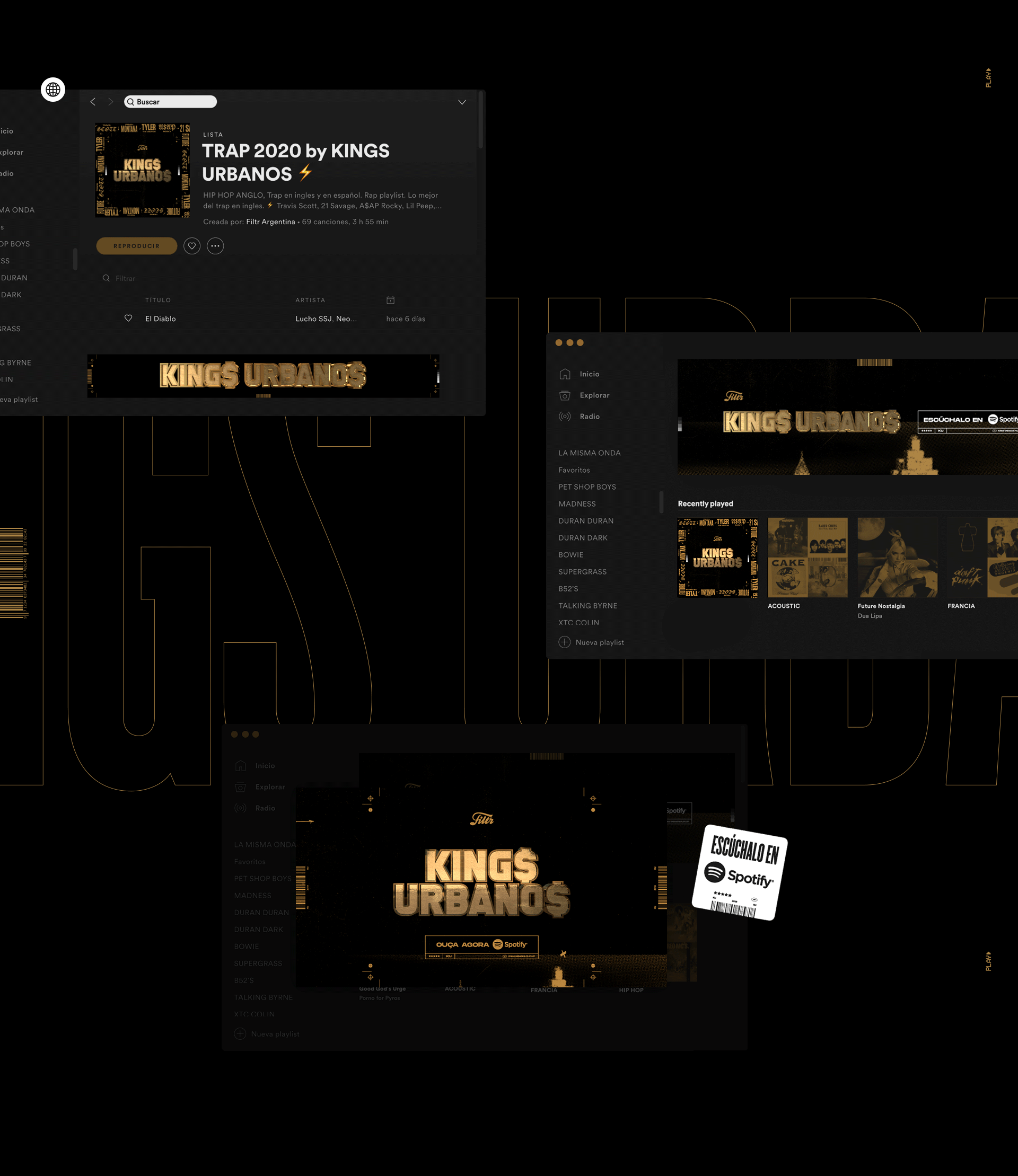 Social media
Content

Buenos Aires, Argentina
2019/ 2020